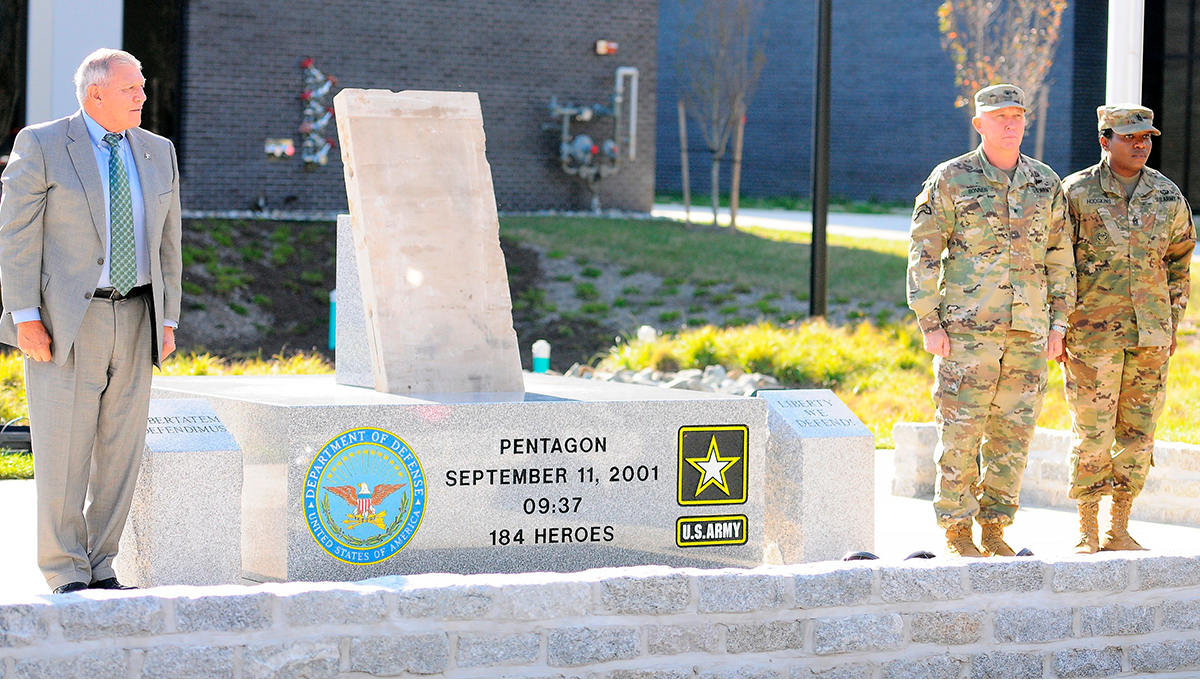 Photo credit: U.S. Army
In a continued sign that those who lost their lives on 9/11 will never be forgotten, a memorial to those who were killed during the attack on the Pentagon was recently unveiled at Aberdeen Proving Ground in Maryland.
The memorial is in front of the new headquarters and reads, "PENTAGON … SEPTEMBER 11, 2001 … 09:37 … 184 HEROES." The monument features a limestone slab from the original Pentagon building that survived the attack. WOODBURY GRAY® granite was used for the two outside, upright markers and the central block that the beam is resting on.