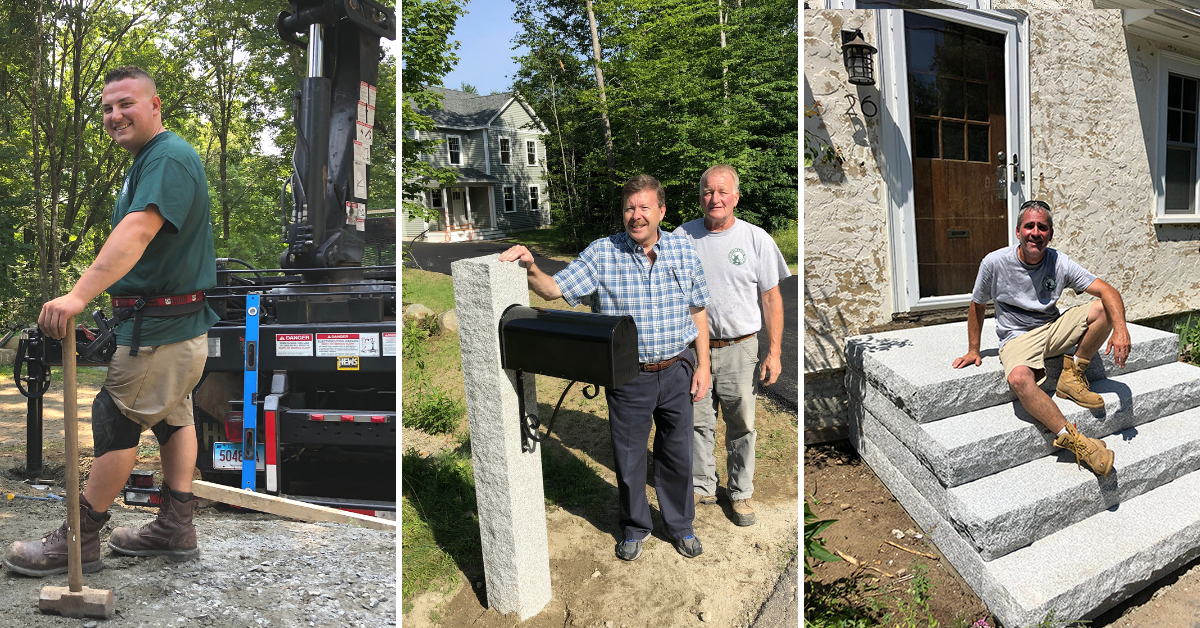 At Swenson Granite Works, customer service is just as important as the quality of the natural stone products we produce. As a family business for over 135 years, each of our employees plays a unique role in fulfilling our commitment to unmatched craftsmanship and dedication.
Our truck drivers deliver exceptional service through every step of the installation process, providing expert support and guidance for every customer's natural stone needs.
On each job, there is some aspect of troubleshooting they must deal with, from tight driveways, overhanging trees and unlevel pads, to answering technical questions from customers. These guys excel at getting the job done, and getting it done right. They deliver exceptional service because of their dedication to go the extra mile to be resourceful. Their knowledge and ability to find resolutions at the time of the install, so that the end result exceeds the homeowner's expectations, is unmatched in any industry.
As dedicated stone professionals, James Petrino, Jeff Burns and Jeffery Katz exemplify how our truck drivers go beyond delivery alone to ensure a positive experience for our customers. Don't worry if your favorite Swenson Granite Works truck driver isn't mentioned here — this blog post is part of the series, "On the Road with the Truck Drivers of Swenson Granite Works." Stay tuned for future pieces on these super stars.
On the Road with James Petrino
James Petrino delivers for the Swenson Granite Works store in Newtown, Connecticut. He first began working for Swenson three years ago as a yard foreman and took his CDL certification two winters ago to become a truck driver.
Step installations are a common part of James' everyday job. Pictured below, he delivers steps to a home and operates a large truck crane to carefully unload the granite. This is a project with Horti-Care Inc. in Newtown, CT.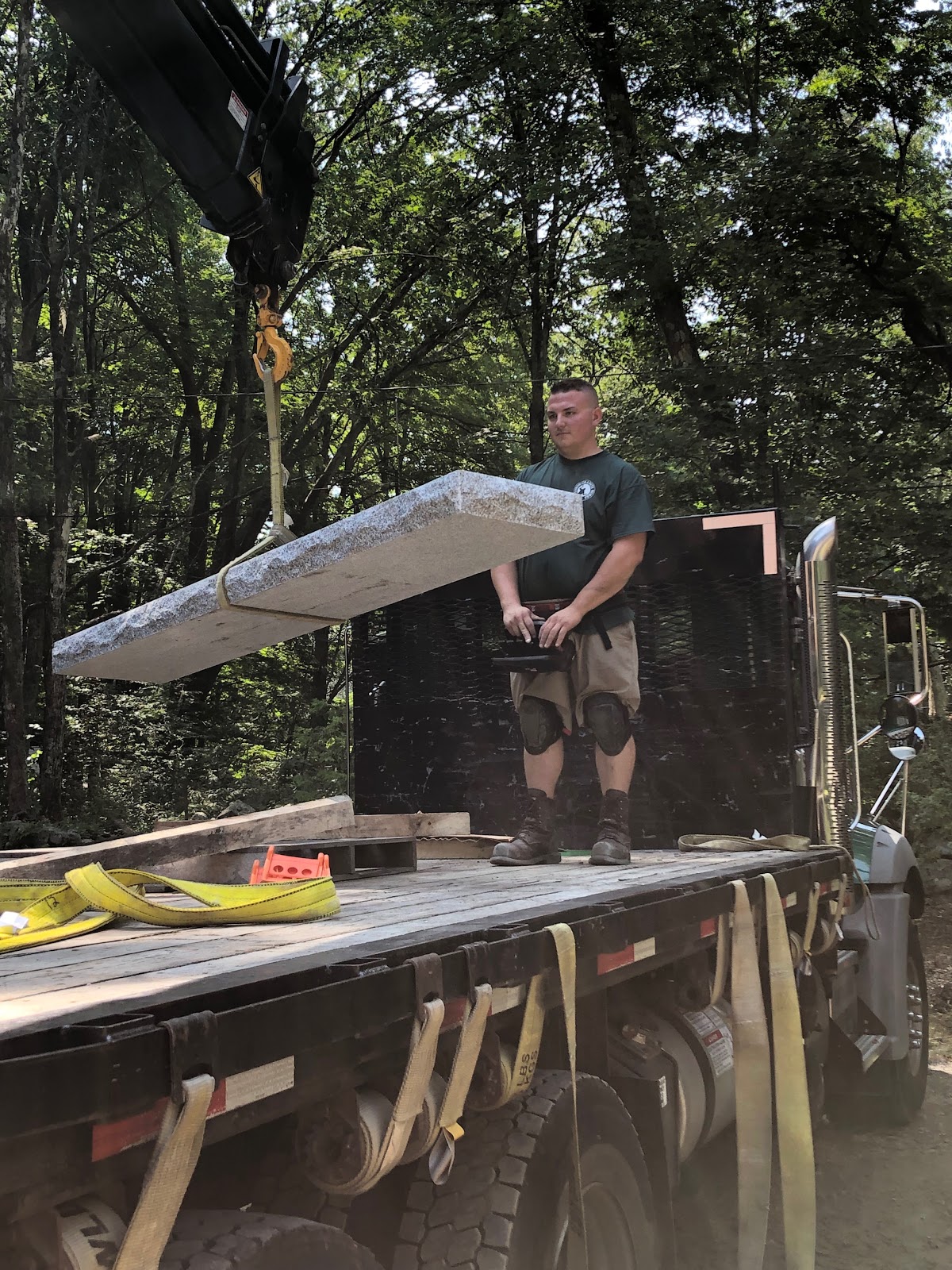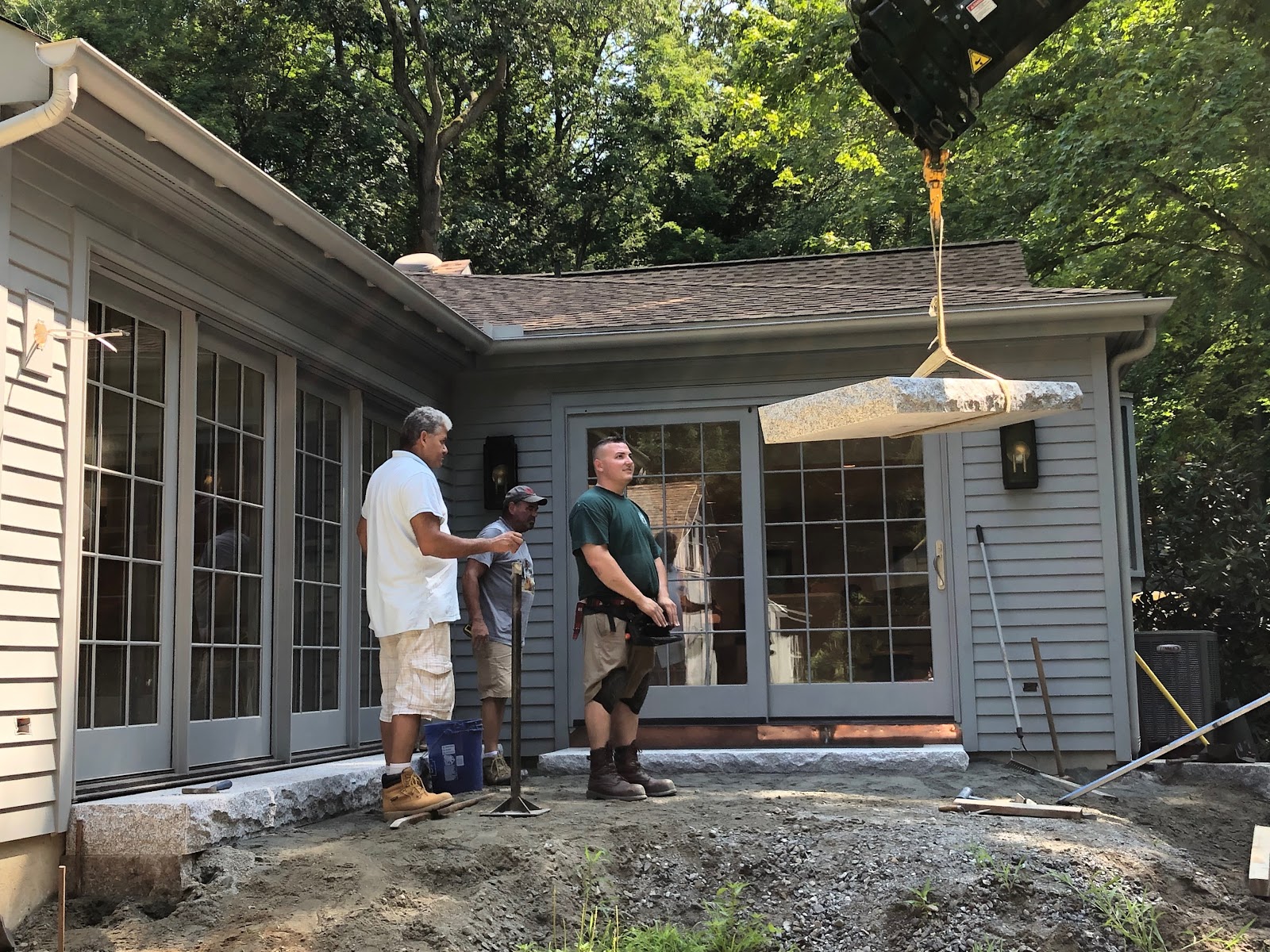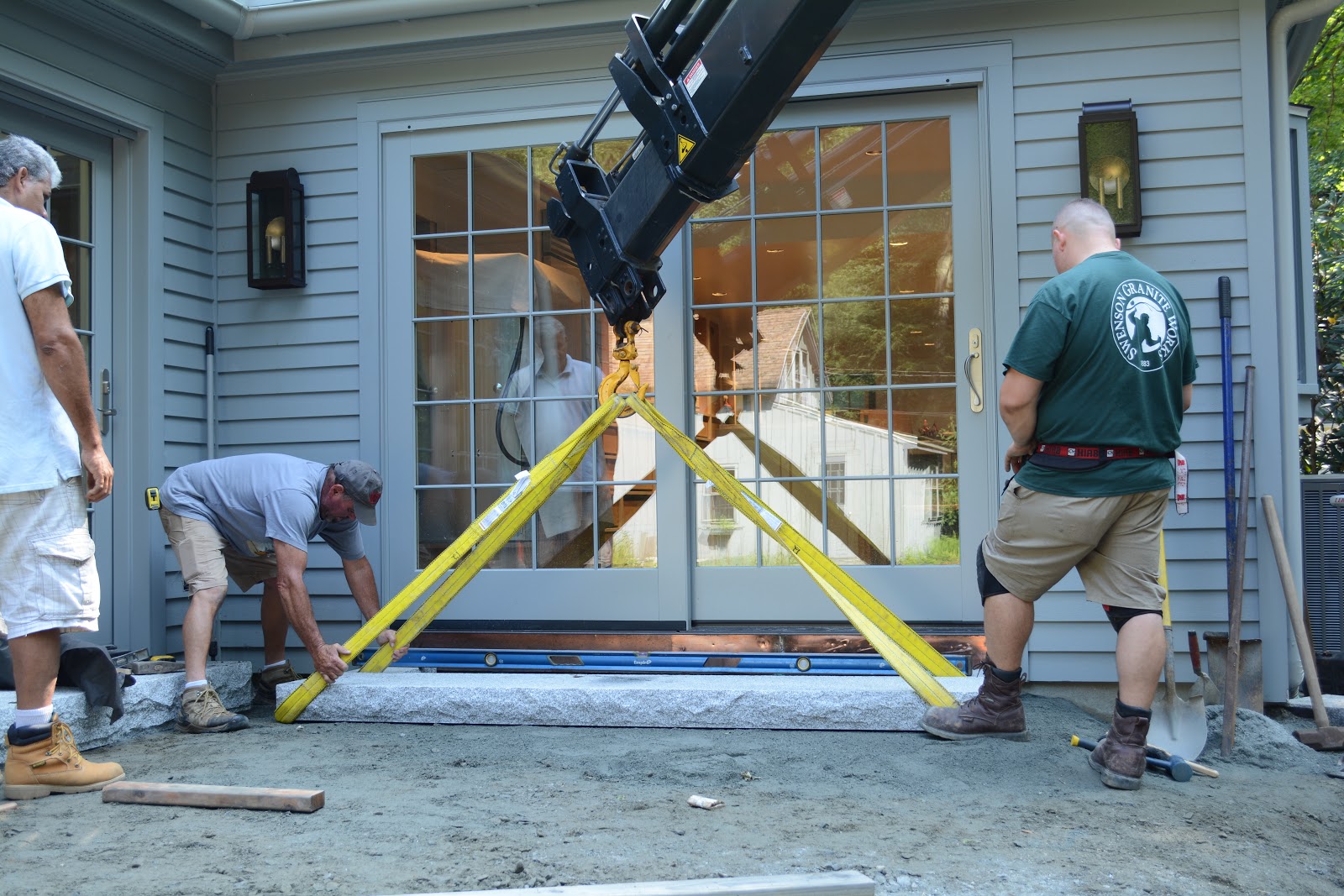 Next, he slowly lowers the granite into place. Each step is pitched, leveled and measured meticulously to achieve a precise structure and appearance.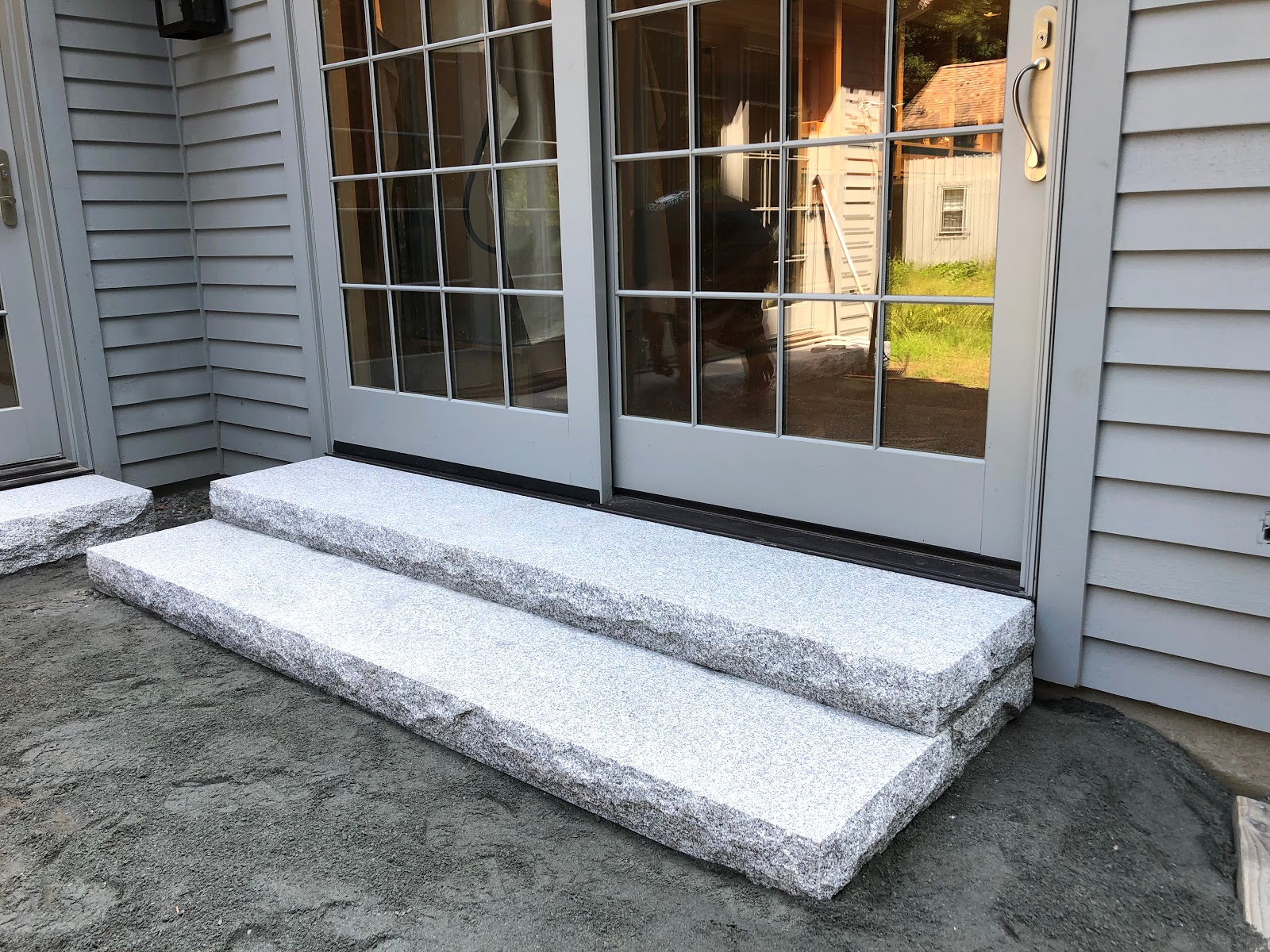 The final product is this set of rock face Woodbury Gray granite steps.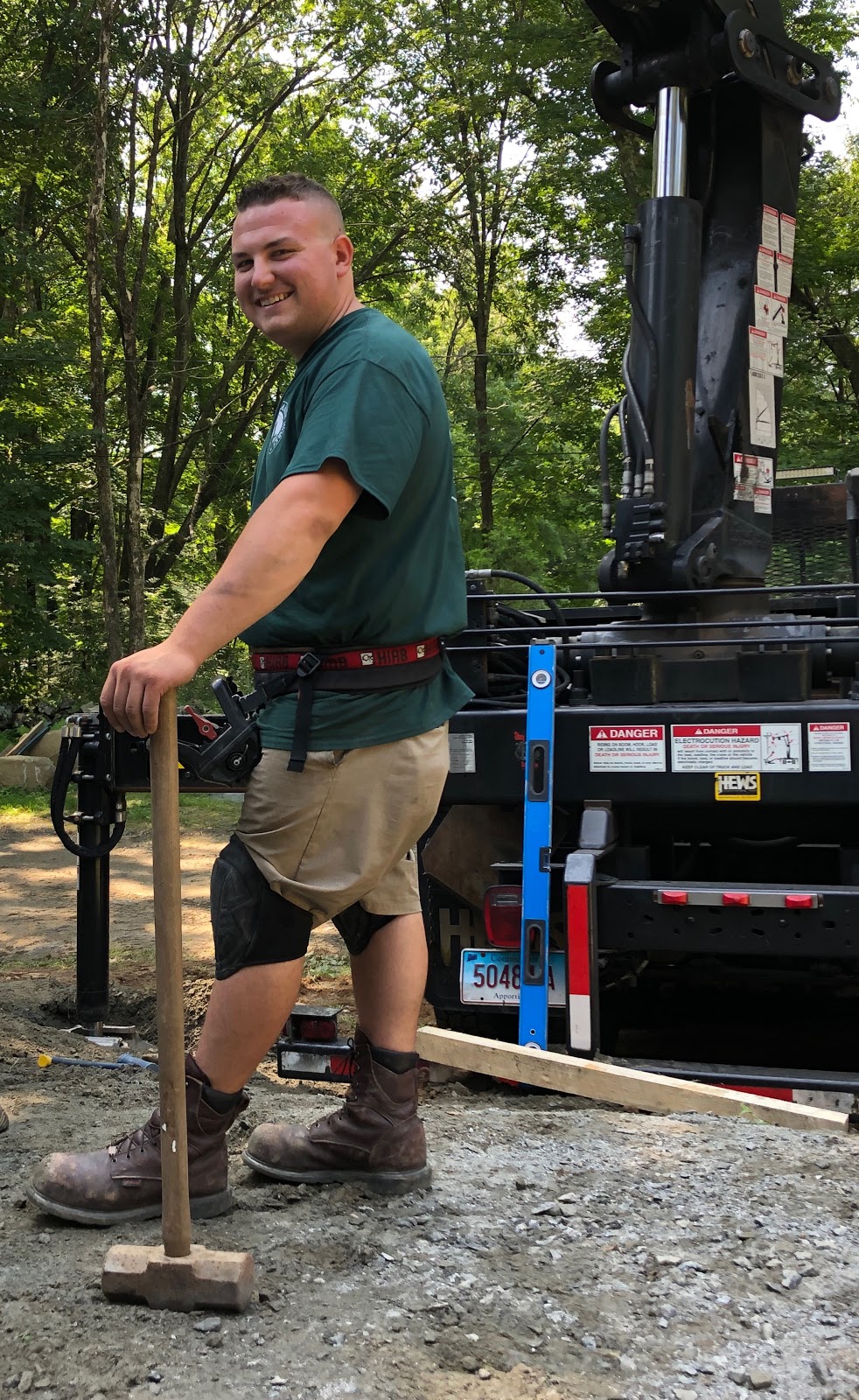 James says his favorite part of the job is seeing happy customers at the end of an installation. When he's not driving for Swenson Granite Works, James enjoys hunting, fishing, and volunteer firefighting.
On the Road with Jeff Burns
Jeff Burns delivers for the Westbrook, Maine store and has been with Swenson Granite Works for over eighteen years. In his previous work as a tow truck driver, he grew familiar with the area and developed his expertise in driving large vehicles.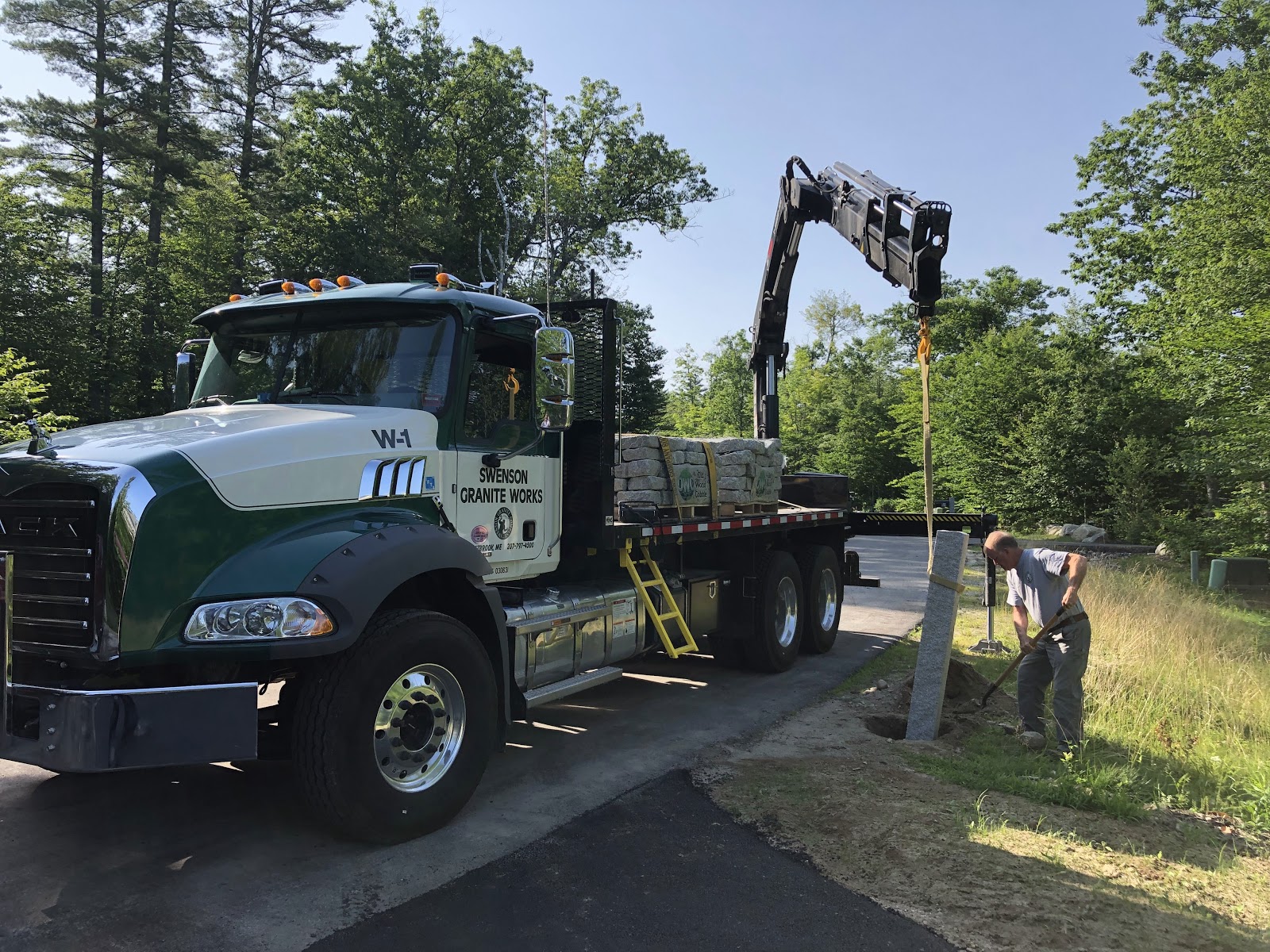 In this project, Jeff begins the process of installing a Woodbury Gray granite mailbox post around the perimeter of a New England property. A hole about 30 inches deep and 18 inches wide was excavated by the homeowner in preparation for the project.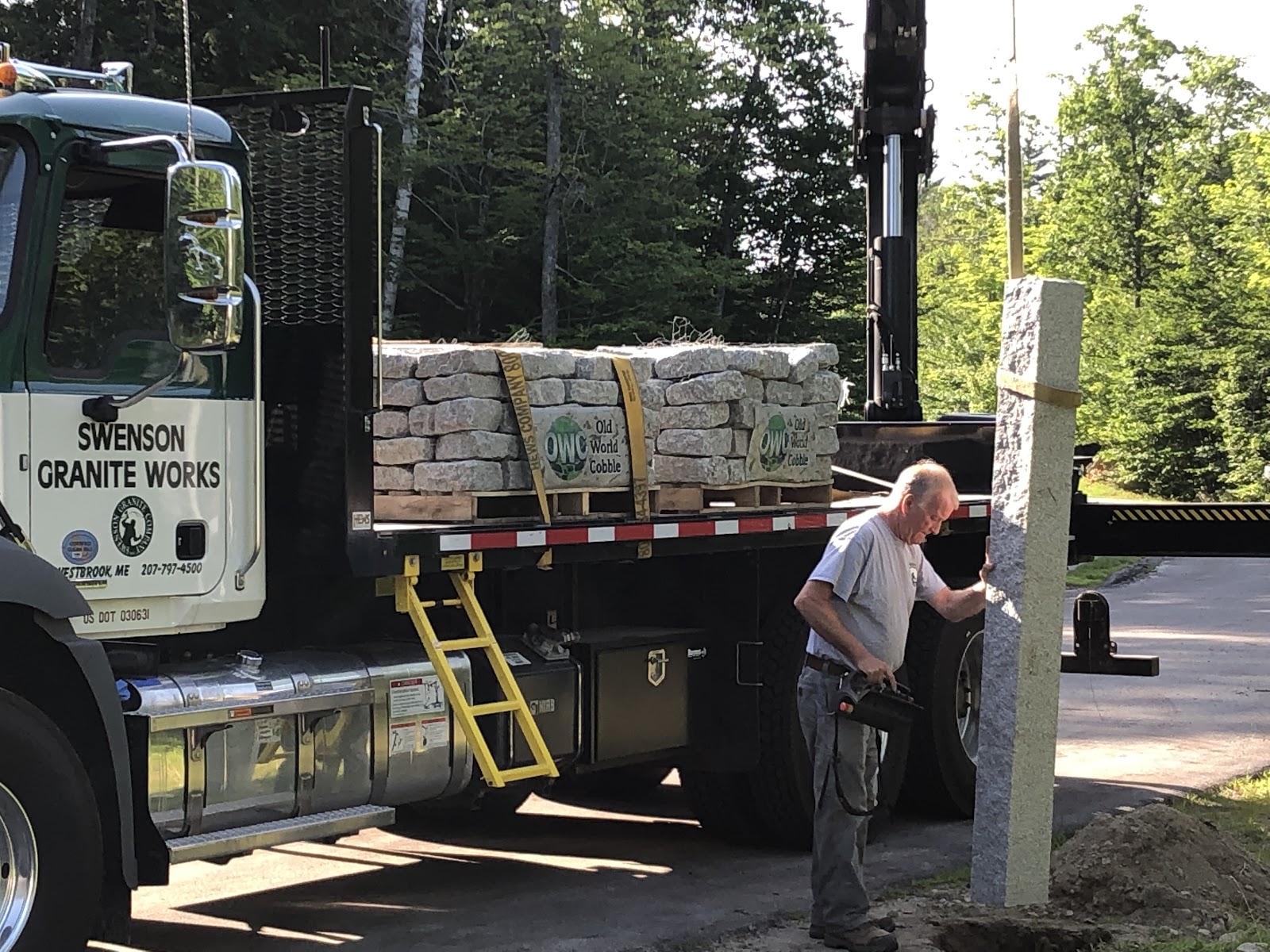 He starts with unloading the post from the truck by crane and carefully guiding it into the pre-dug hole.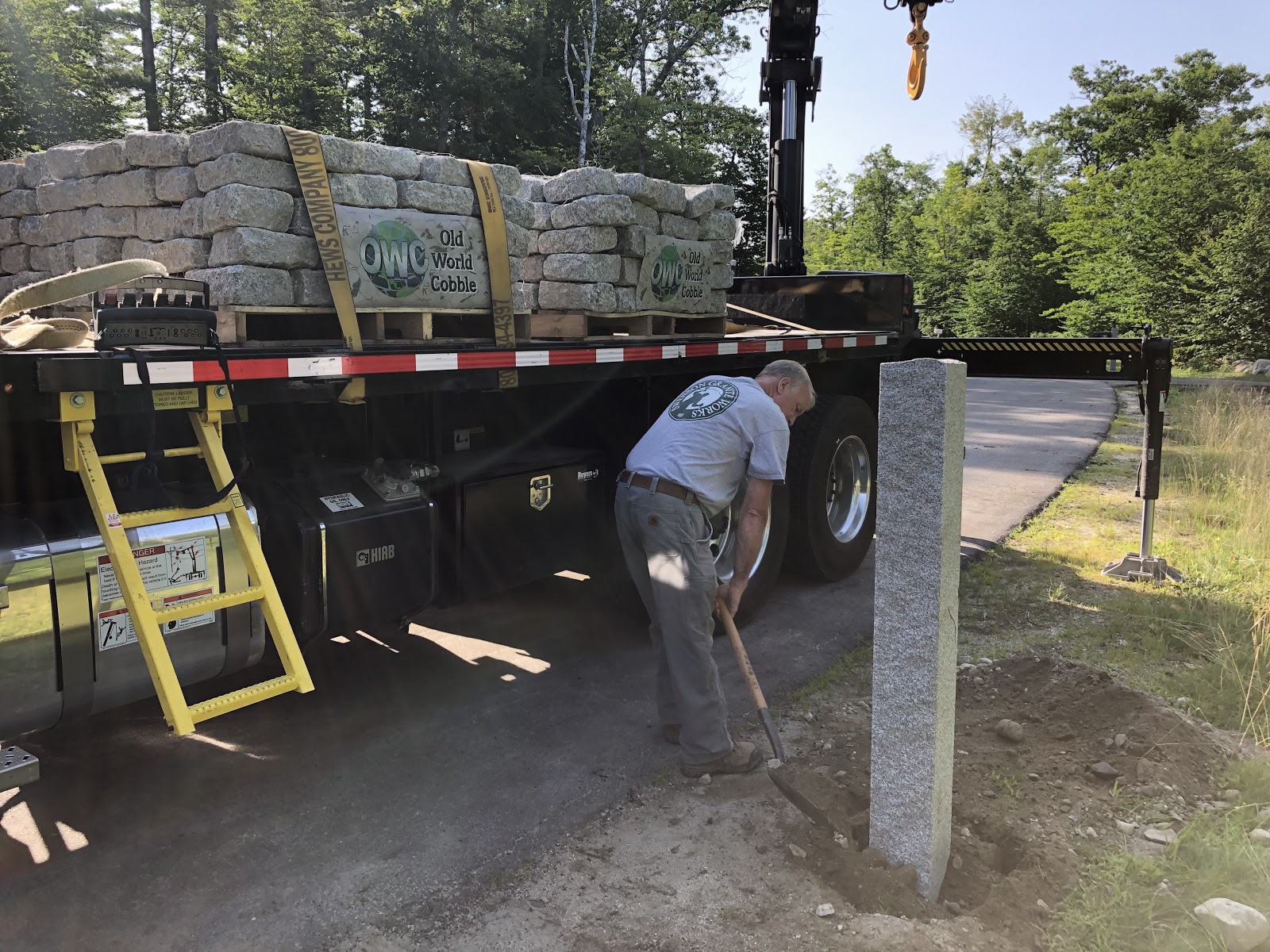 Next, he ensures that the post is plumb and secure and begins refilling the hole around the post, creating tight, compact layers to keep it firmly in place.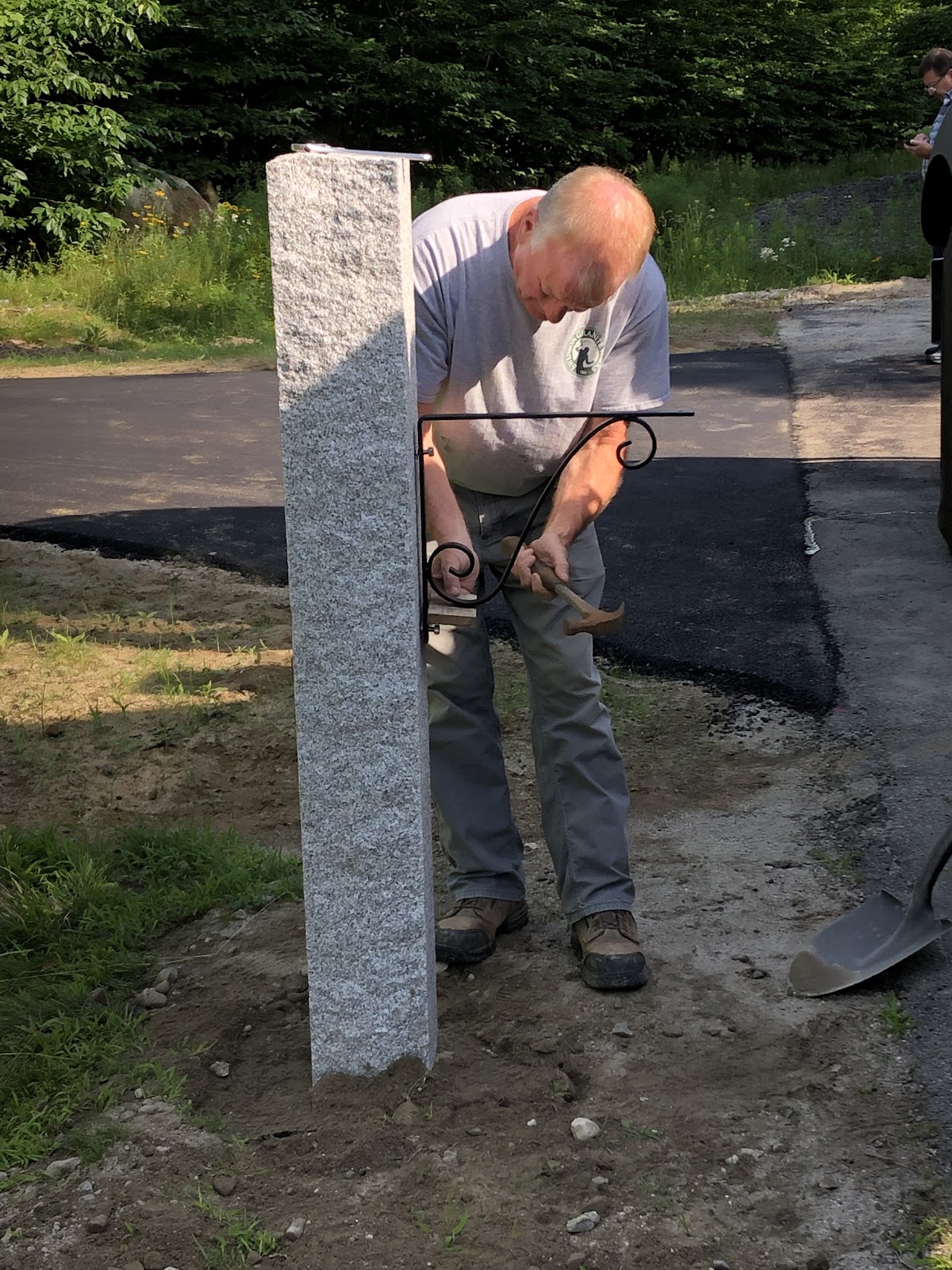 He then installs the metal mailbox bracket and mailbox.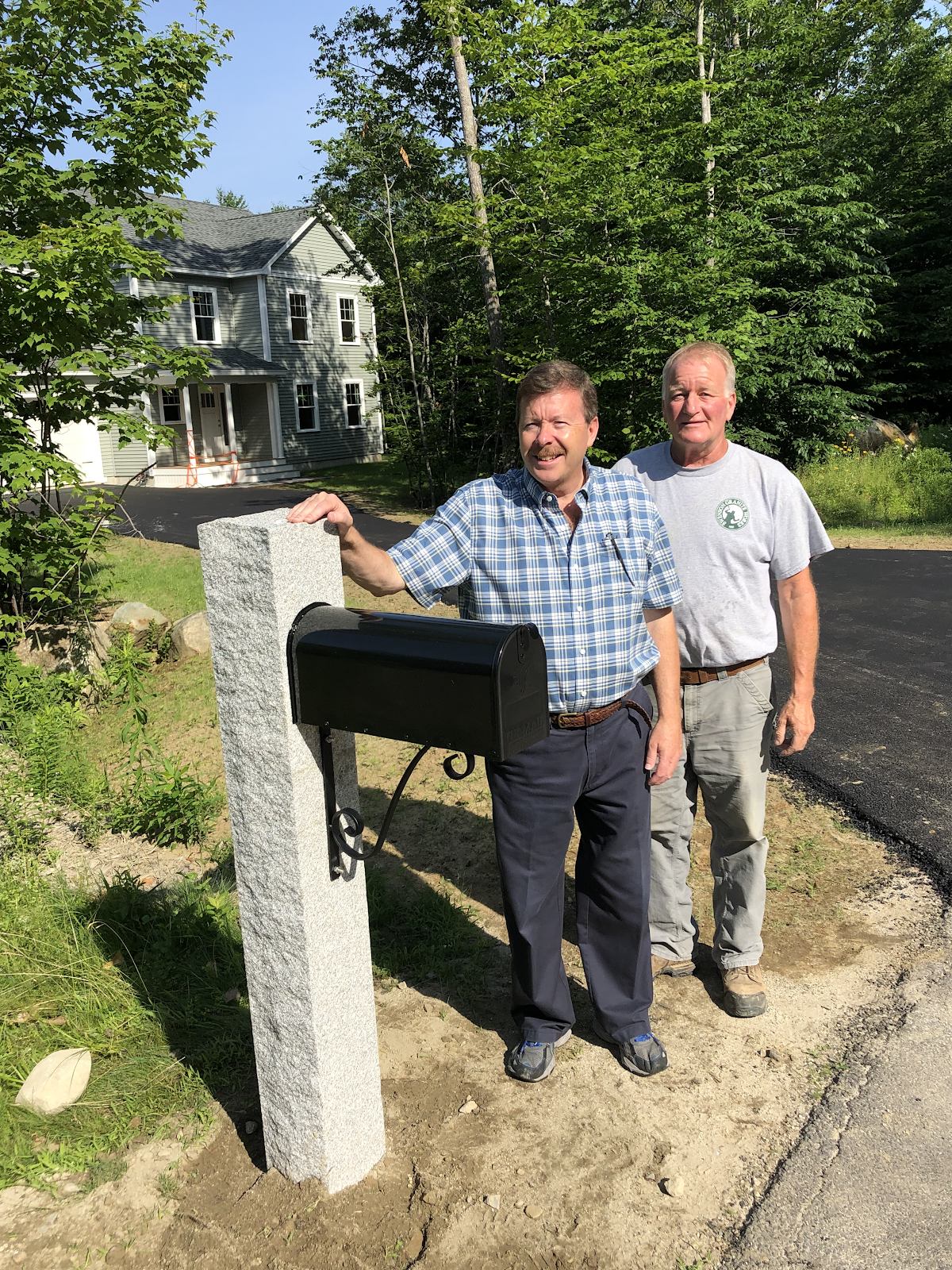 Jeff says the best part of his work is a customer's excitement at the completion of a project. He is pictured above with the new owner of this granite mailbox post after the installation is complete.
On his days off, Jeff enjoys spending quality time with his three kids and three grandchildren. Their favorite family activities include going for rides in his antique fire truck and participating in local parades
For more information on the installation process for Swenson's granite posts, download the Mailbox Post Installation Guide.
On the Road with Jeffrey Katz
Jeffrey Katz is a new addition to the Swenson Granite Works team as of March, 2019. He delivers for the Medway, Massachusetts location and enjoys meeting new people on the job.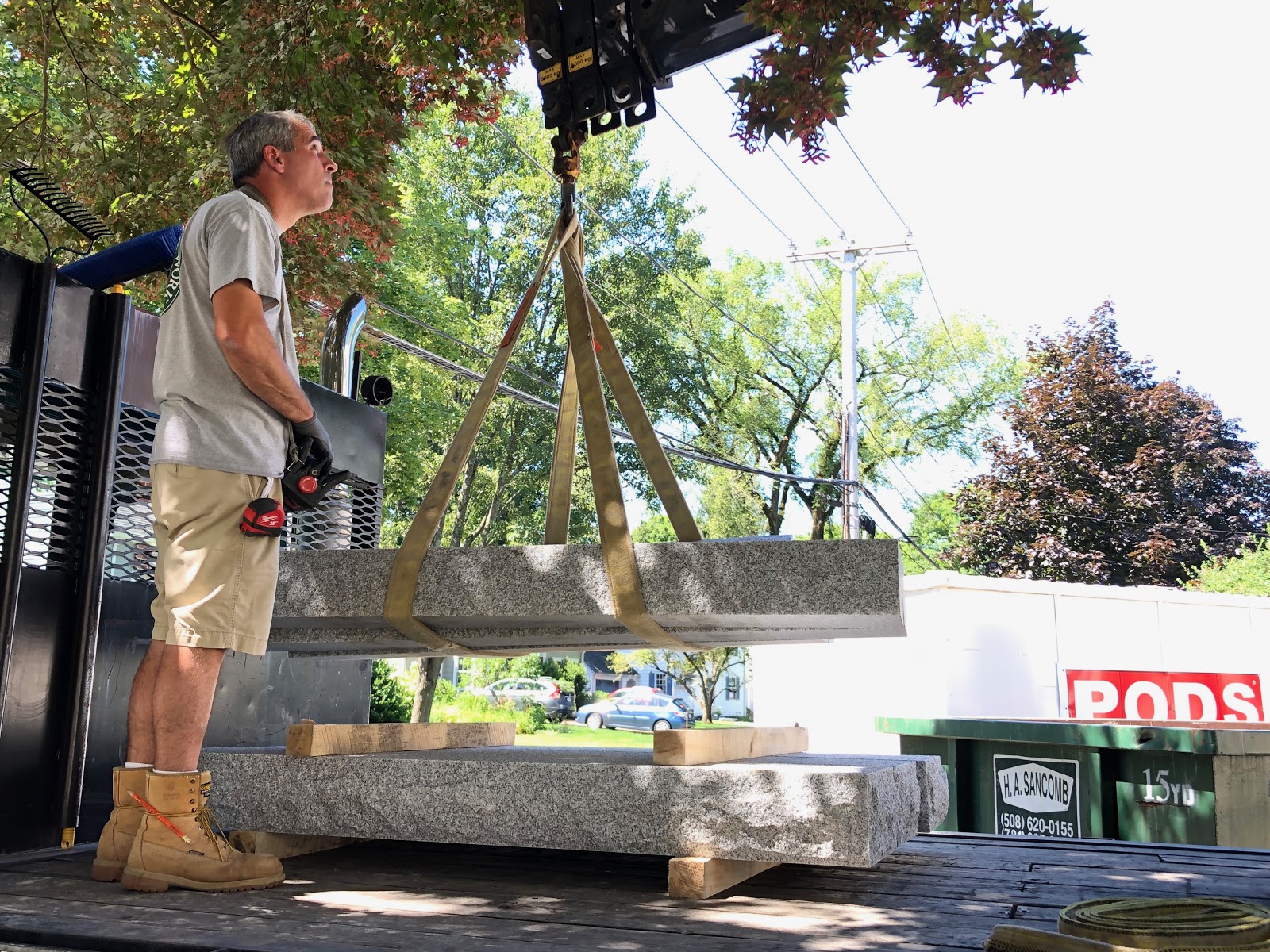 For this residential project, Jeff delivers and installs a set of Woodbury Gray granite steps. He begins by lifting and removing the stone from the truck with a crane.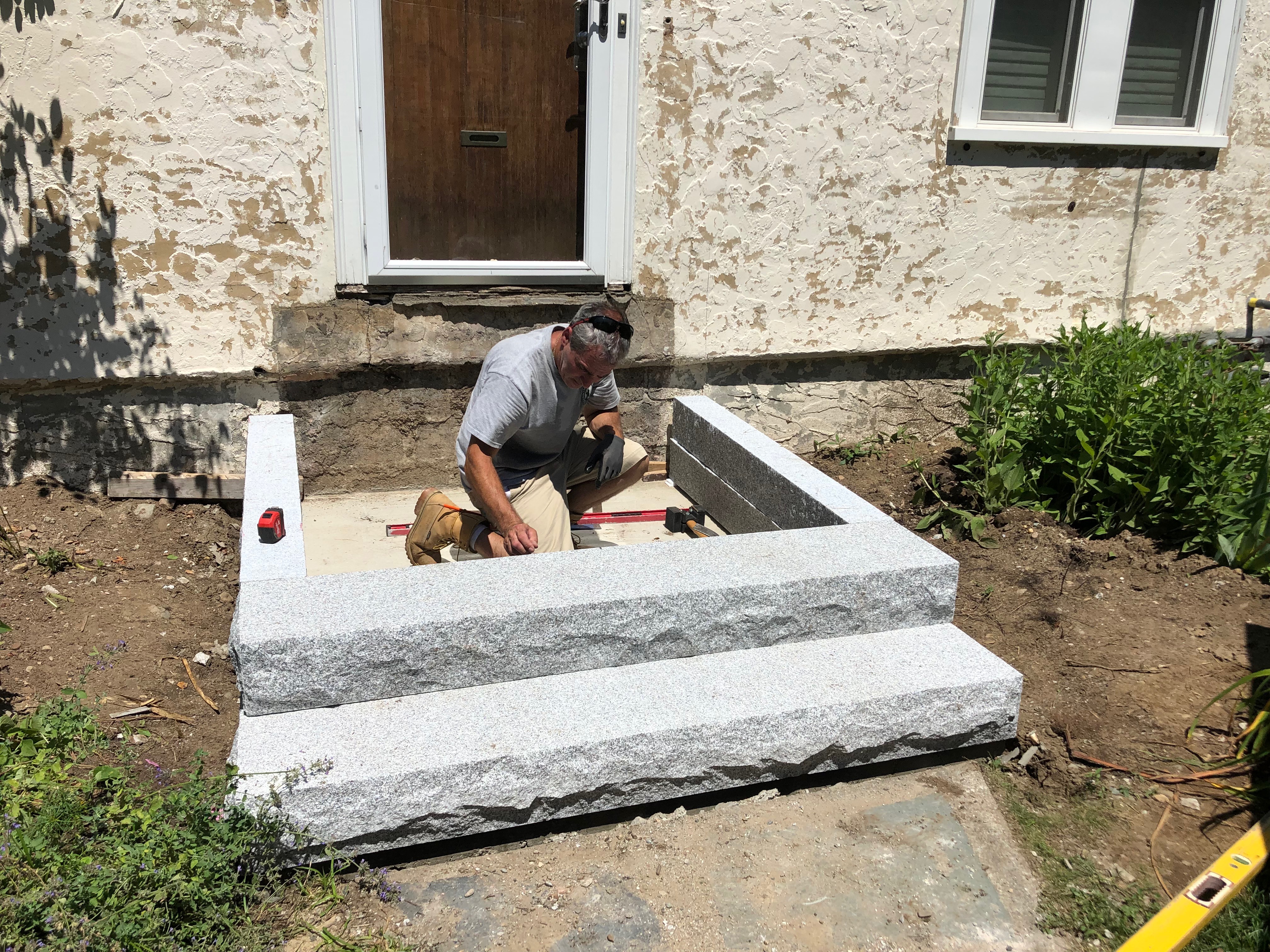 He then places the first two fillers on either side of the pad and installs the first step. Next, the second level of fillers is placed along with the second granite step.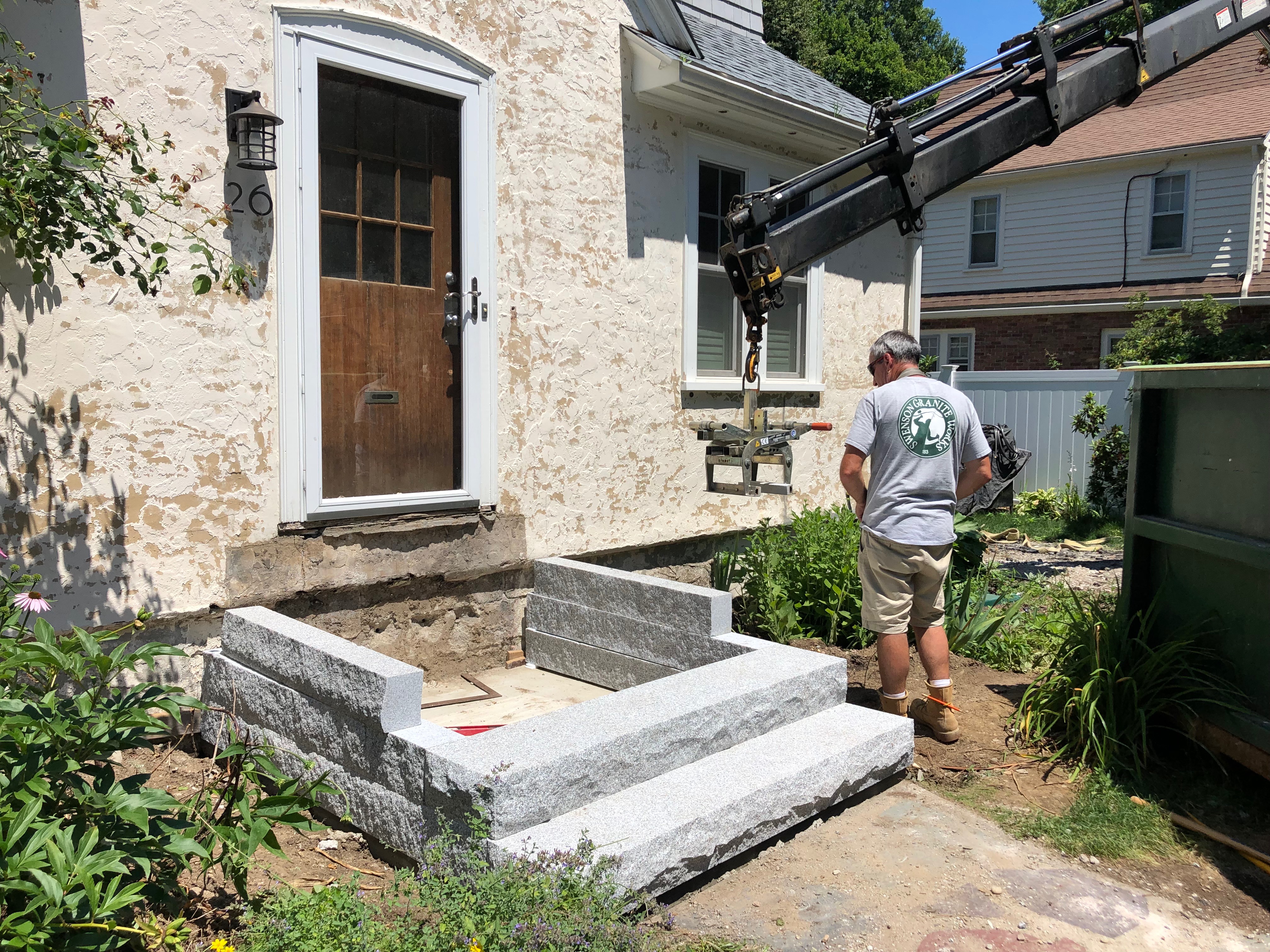 This process is repeated with each layer being measured and leveled to create the illusion of one cohesive piece of natural stone.
The finished product!
Learn more about the installation process for a set of granite steps here.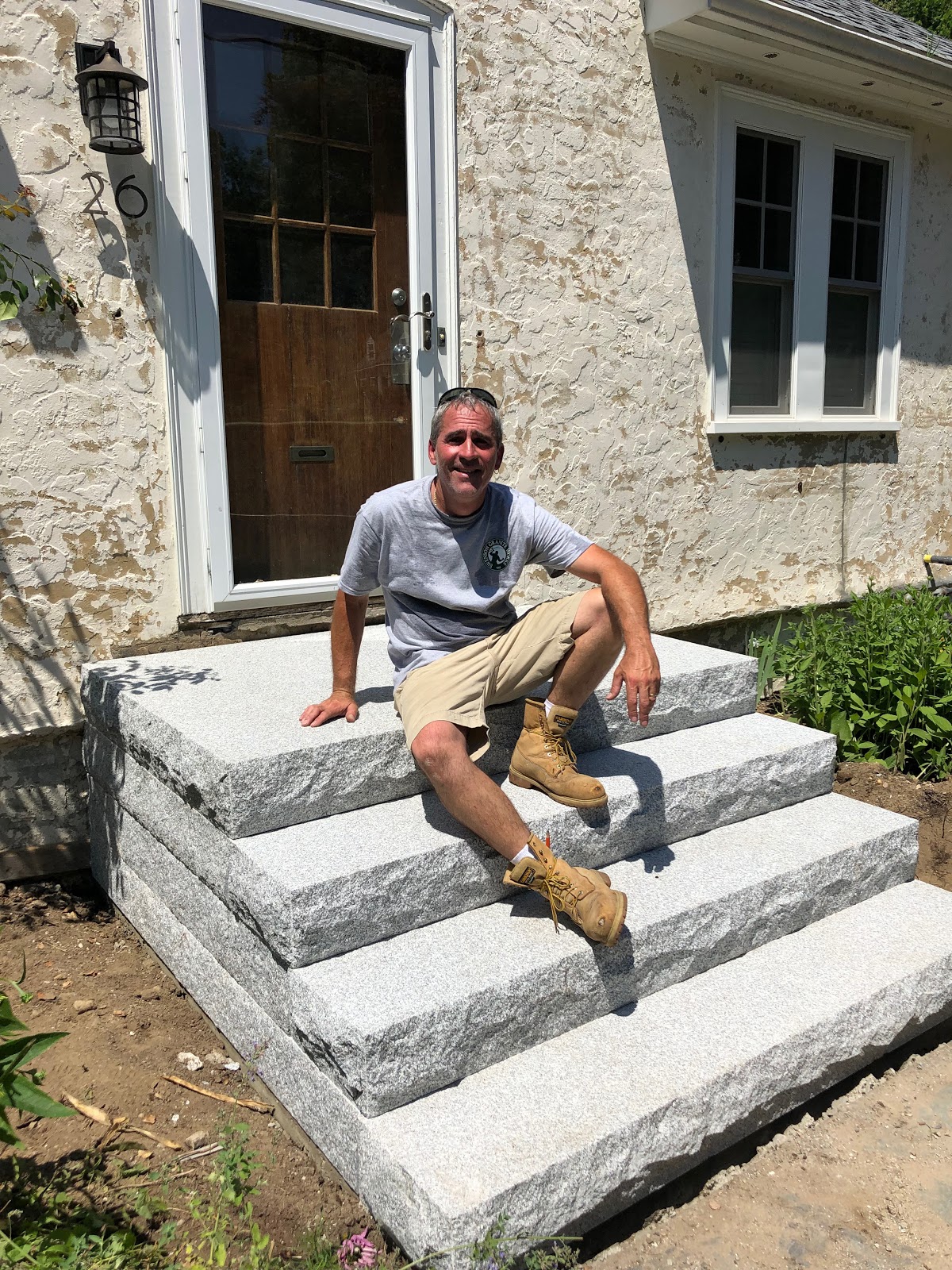 Jeffrey has lived in the New England area all of his life and appreciates the four beautiful seasons and rich history of the area. In his free time, he also enjoys traveling, quahog digging, and tending to his garden and apple trees.
Interested in adding the classic beauty and permanence of granite steps to your home? Download our Steps and Treads Inspiration Guide to learn more.